NATIONAL FORUM
"SAY NO TO THE HARASSMENT IN THE WORKPLACE"
On the eve of 8-th of March, International women's day, was hold a national conference under the motto "Say NO to the harassment in the workplace!", initiated by Comission for Equality for women, families and children (CEWFC), with president PhD Yanka Takeva and cooperated by CITUB. In the conference participated over 200 people.
The Forum is in favor of this year's campaign of Internationals confederation of trade-unions under the motto "STOP the gender based harassment in the workplace!". It is 23 days long, from 14 February to 8 March, and its final destination is to adopt the Convention of International Labour Organization (ILO) for removing the gender-based harassment in the workplace.
The national conference "Say NO to the harassment in the workplace" was hold in CITUB's headquarters, on March 7 2018, in the capital. The united determination, willing and policies of CITUB and CEWFC, ministries and departments, unions and non-government organization, for resolving the key problem will lead to the safety, health and dignity of their workers. Its solution is base for reaching equality, social justice, peace and democracy, highlighted PhD Yanka Takeva, president of CEWFC and moderator of the national conference.
Welcome addresses to the organizers and participants gave Rositsa Dimitrova – deputy minister of Ministry of labour and social policy and Plamen Nankov, vice-president of CITUB.
Liuben Tomov, who is director of the Institute for social and union researches to CITUB, presented fundamental report on the forum's theme. Co-reports were presented by Denitsa Sacheva – deputy minister of Ministry of Education and Science, Zornitsa Rusinova – deputy minister of Ministry of Labour and Social Policy, doc. Krasimira Kostadinova, dm. from Federation of Unions in the healthcare (FUH) – CITUB, National centre "Public health" and Valentina Katzarska from Federation of non-government union organization from light industry to CITUB.
In the conference participated also: engineer Rumyana Mihailova – executive director of General Labour Inspectorat; d-r Eleonora Lilova – president of State agency for child protection; Jivka Parvanova – deputy district governer of Sofia city; Vanya Kastreva – head of RUO – Sofia city; Mariya Mincheva – director of administration "Education" to Sofia municipality; Boika Haralampieva – president of association for teacher's mutual aid – Sofia; Mariyana Pecheyan – leader of Women's club of manager's and contractors; Detelina Smilkova – president of Bulgarian association for people's management and vice-president of the University for insurance and financing, other directors of educational institutions and other cities in the country, teachers, represents from CITUB's federations, represents from the head office of the Ombudsman of Bulgaria, directors of administrations in the Ministry of Education and Science, experts from Ministry of Labour and Social Policy, representatives from over 40 organizations, members from CEWFC and partners from non-governmental sector who works for equality problem between men and women, families, children and young people.
In the official speeches and during the constructive conference was shared constructive policies, successful practices and efficient proposals for dealing with harassment at workplace. They will be summarized in Overall document, which will be send to the responsible institutions engaged with the problems addressed in the conference.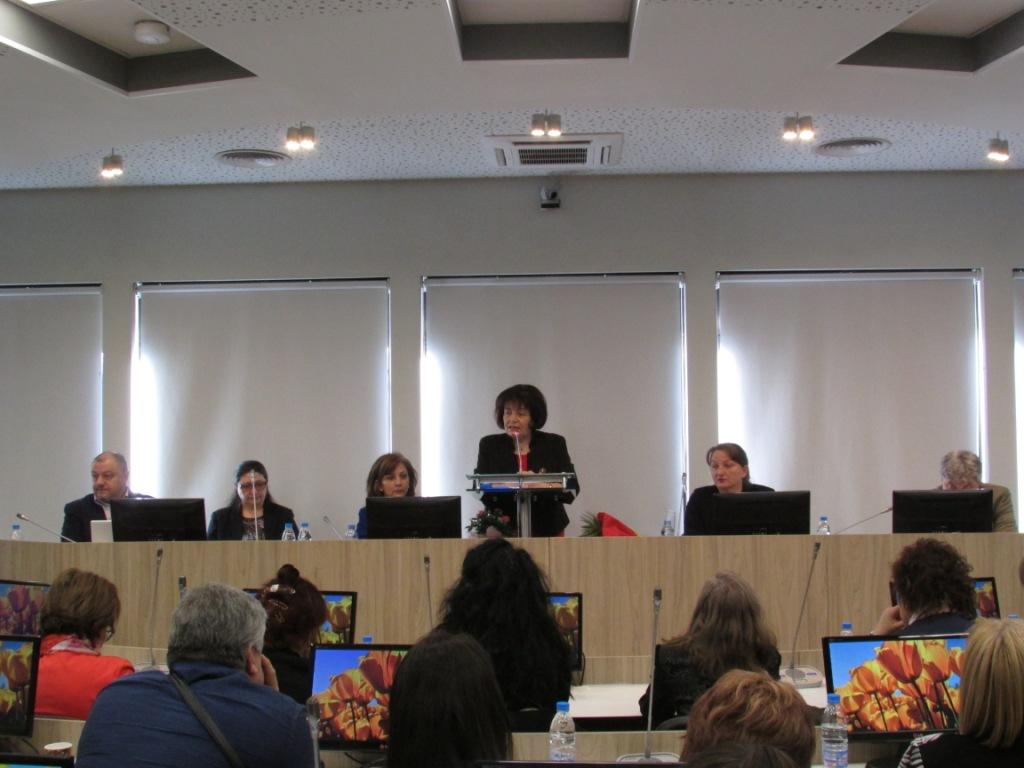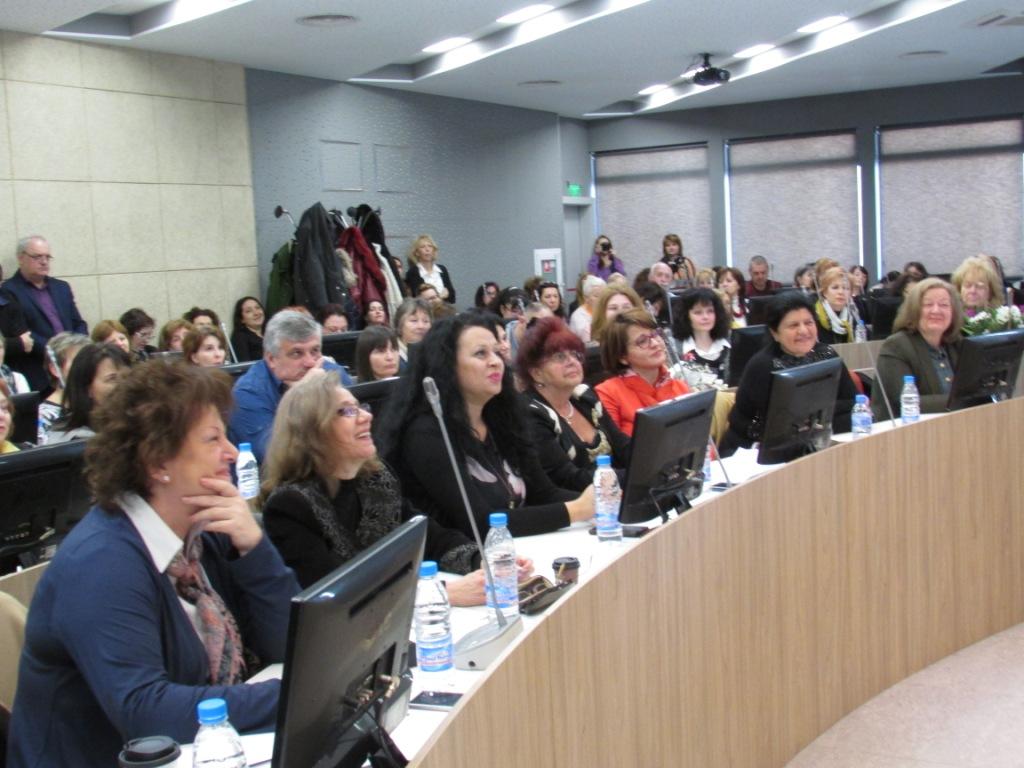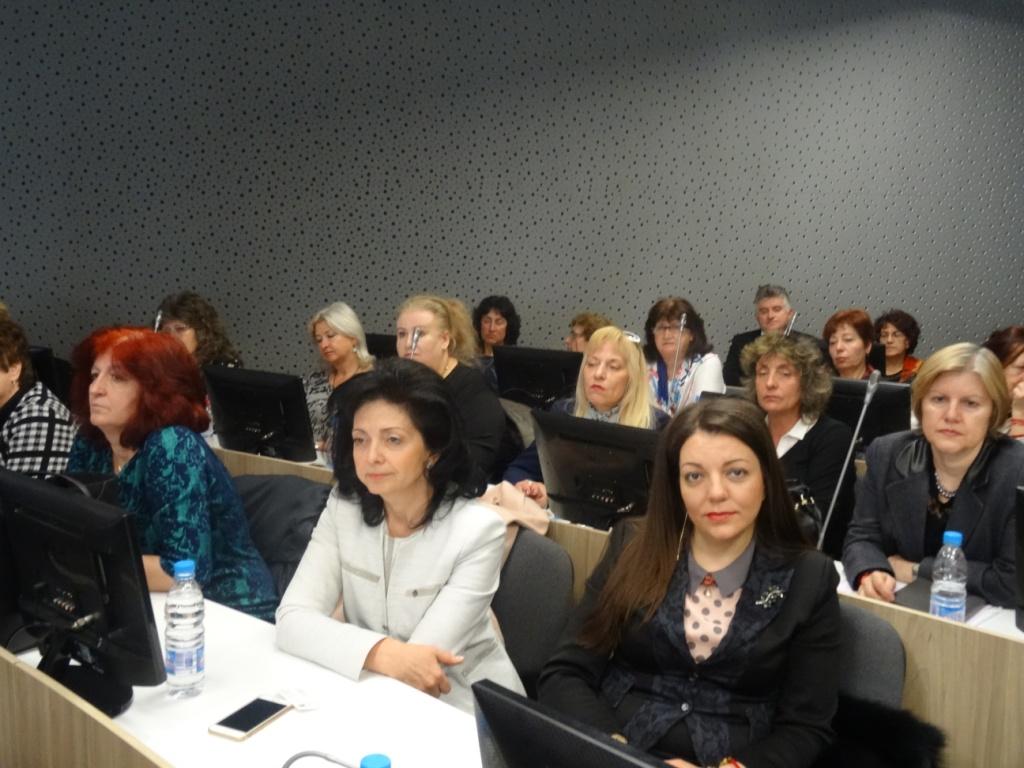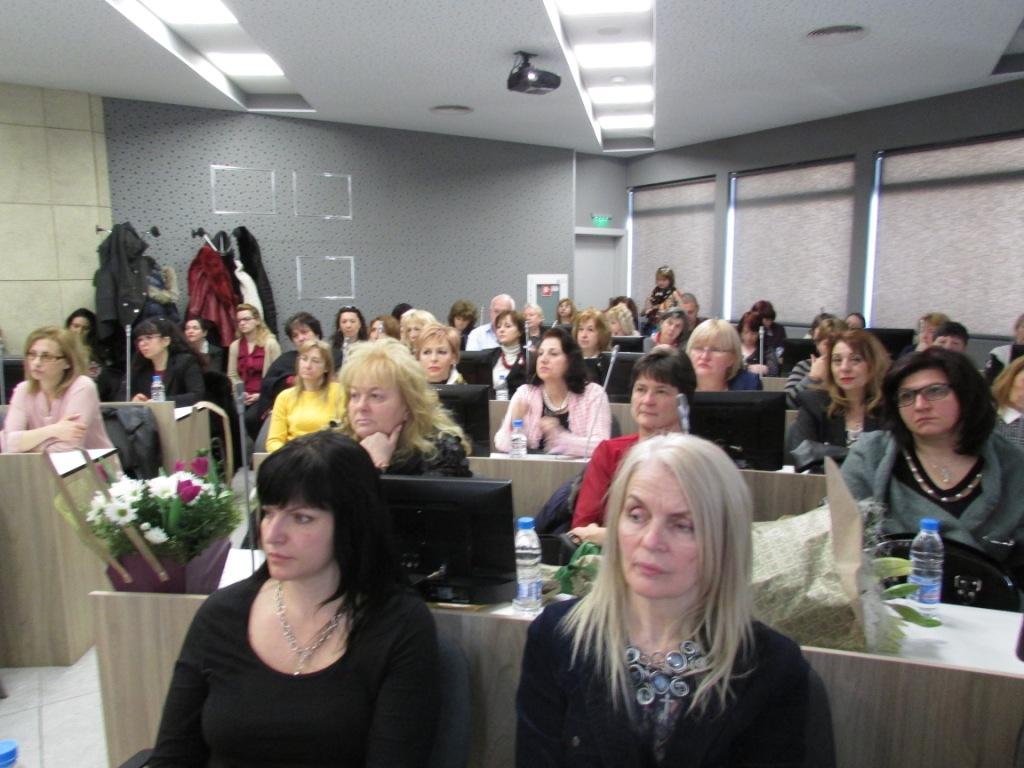 ____________________________________________________________________________________________________________________________________[_ВЪРНИ_СЕ_ОБРАТНО_]____